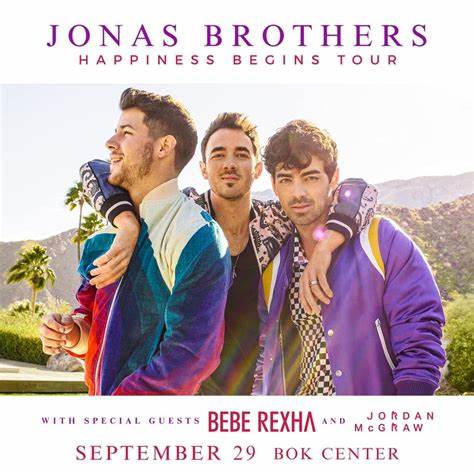 We want to say thank you to our patients and their families for telling their friends about us, which is why our most exciting Referral Club giveaway starts July 1st!
We are giving away a pair of Jonas Brothers Tickets (an $800 value) to the concert at the BOK Center on September 29th, 2019. For every new patient you refer to us between July 1st and September 15th, your name goes into the drawing to win!
Want to hear the craziest part? Referral Club member referrals count twice in the drawing!
In order to join our Referral Club, let a member of our staff know you are interested or even send us a message on Facebook (existing patients only). Watch for a confirmation email to come soon as well as emails with ideas and tips for how to best refer your friends and family members!
Be sure to watch our Facebook in the coming weeks to learn how you could potentially win an additional set of tickets..