Have you heard about our CCM Referral Program? We value our patients' dedication to helping us spread the word about our practice to friends and family, which is why we are offering our Summer Road Trip Package! Every referral you make during this challenge enters your name into a drawing to win a $200 QT gift card, a $200 Visa gift card, and a $100 Cheesecake Factory gift card.
As many of you are well aware, not all smiles are created equal! Do you know what a "Cooper Miser Smile" is? Many of you may even have a "CCM Smile" of your own, but may not be aware of what actually makes it so special. Dr. Cooper and Dr. Misner design what is called a "smile arc." A smile arc is when the edges of the top teeth follow the curve of the lower lip, allowing for full top teeth display.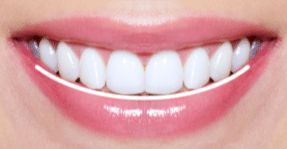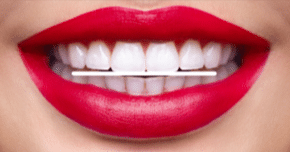 Which smile do you prefer? As you can see, the first smile follows the curve of the lower lip while the second smile has more of a "flat" appearance. We have heard many times that once you know what the "Cooper, & Misner Smile" looks like, you can spot it in a crowd! As you are talking to your friends and family about why they should call us for a consultation, make sure you mention our signature smile!